About Us | Agile. Easy. Dedicated. 365 days a Year.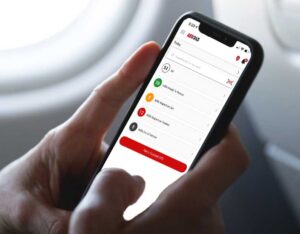 At AED365, our sole focus is keeping your AED program alive. Our powerful AED program management technology gives you peace of mind that your entire AED program is ready to respond when seconds count.
With up-to-the-minute AED location tracking, medical direction at the touch of a button, and unmatched customer service, AED365 is your total management solution to compliance, tracking, and overall readiness. We created AED365 with one goal in mind: Keeping your AED program alive.
To make this happen, we have seamlessly engineered a complete set of iOS and online hub AED program management solutions entirely with the end-user in mind. Our teams are passionate about keeping AED365 simple yet compliant so that you can focus on everything else life has to offer.
Design Team
Our award-winning Design Team is constantly improving the user interface and platform experience for our AED365 users. Current and potential users carefully vet each design to ensure our concepts meet the needs of our diverse user applications, including:
Business

Education

Government

Healthcare

Hospitality

Industry

Military

Public safety

Transportation, and more.
We've designed our AED365 inspection to be completed in less than 60 seconds.
Development Team
Making the design come to life through powerful and accurate processing is the daily work of our Development Team. With specialties in mobility, Angular development, quality assurance, HTML, iOS, and PHP, any improvements are easily and quickly implemented. We are constantly developing enhancements to AED365 to best ensure AEDs are ready to rescue.
Support & Solutions Team
Excellence in customer service, 100% AED compliance and readiness, and building relationships with our clients and users are some of the main goals of our Support & Solutions Team. Connecting with us is easy and fast with 24×7 support by chat, email, and phone. We love creating solutions to keep your AEDs ready.
Medical Direction Team
Led by a board-certified emergency medicine physician, our Medical Direction Team help ensures prescriptions are issued, response protocols are approved, post-event ECG data is reviewed, and – most of all – positive sudden cardiac arrest survival outcomes are orchestrated. AED365's Medical Direction team is comprised of board-certified, licensed doctors across the country to met state-specific licensing requirements.
Interested in Joining Our Team? CLICK HERE!